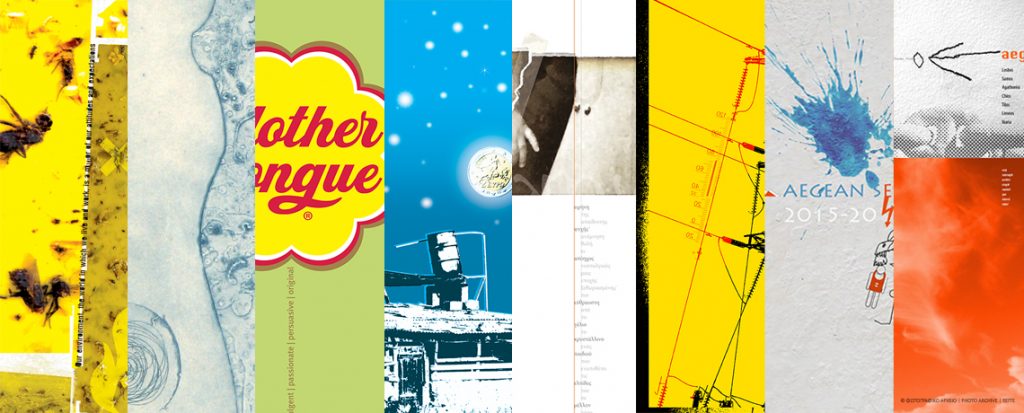 Selected samples of artistic production that have been exhibited and/or published in international refereed events/exhibitions/catalogues, which promote and support Graphic Design as a means of artistic expression and communication. The visual outcomes derive from conceptual study and design analysis and relate to the theoretical research conducted at the LGCRL Lab.
Posthumous Fame/Shame
Papadima, A. (2014). Posthumous Fame/Shame. The 7th United Designs, International Biennial Design Exhibition. Gyeonggi-Ro: United Designs Alliance, 37.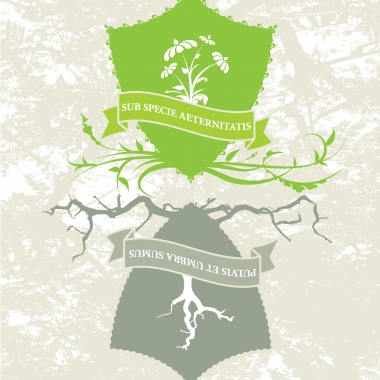 The idea of the poster is based on the design of a coat of arms as a symbol of environmental heritage and fame for humanity and its 'legacy' to future generations. Posthumous fame or shame derives from the choices we make and the actions we take during our short passage on earth and will reflect our ecological footprint.  The Latin quotes on the shields "from the perspective of the eternal" (Spinoza) and "we are but dust and shadow" (Horace) interpret different attitudes towards environment.