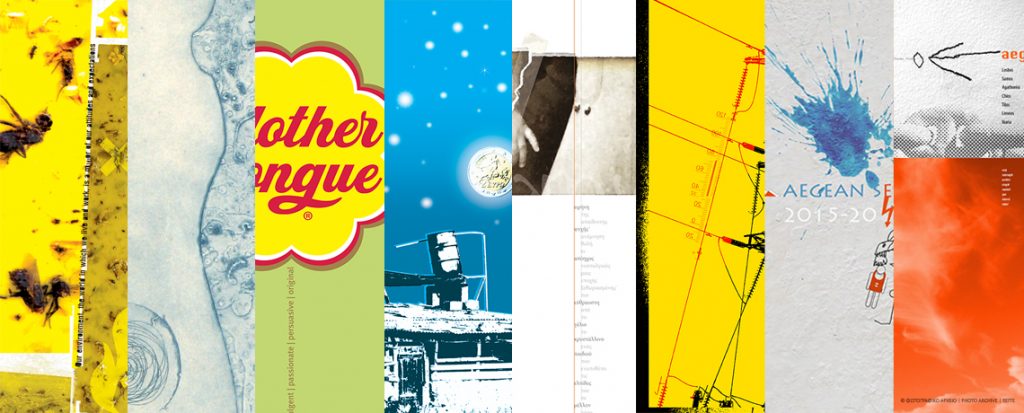 Selected samples of artistic production that have been exhibited and/or published in international refereed events/exhibitions/catalogues, which promote and support Graphic Design as a means of artistic expression and communication. The visual outcomes derive from conceptual study and design analysis and relate to the theoretical research conducted at the LGCRL Lab.
Dreamyard Logo
Papadima, A. (2017). Dreamyard Logo. Award of Excellence in the category "Logo New – Europe".  8th WOLDA – Worldwide Logo Design Award 2017.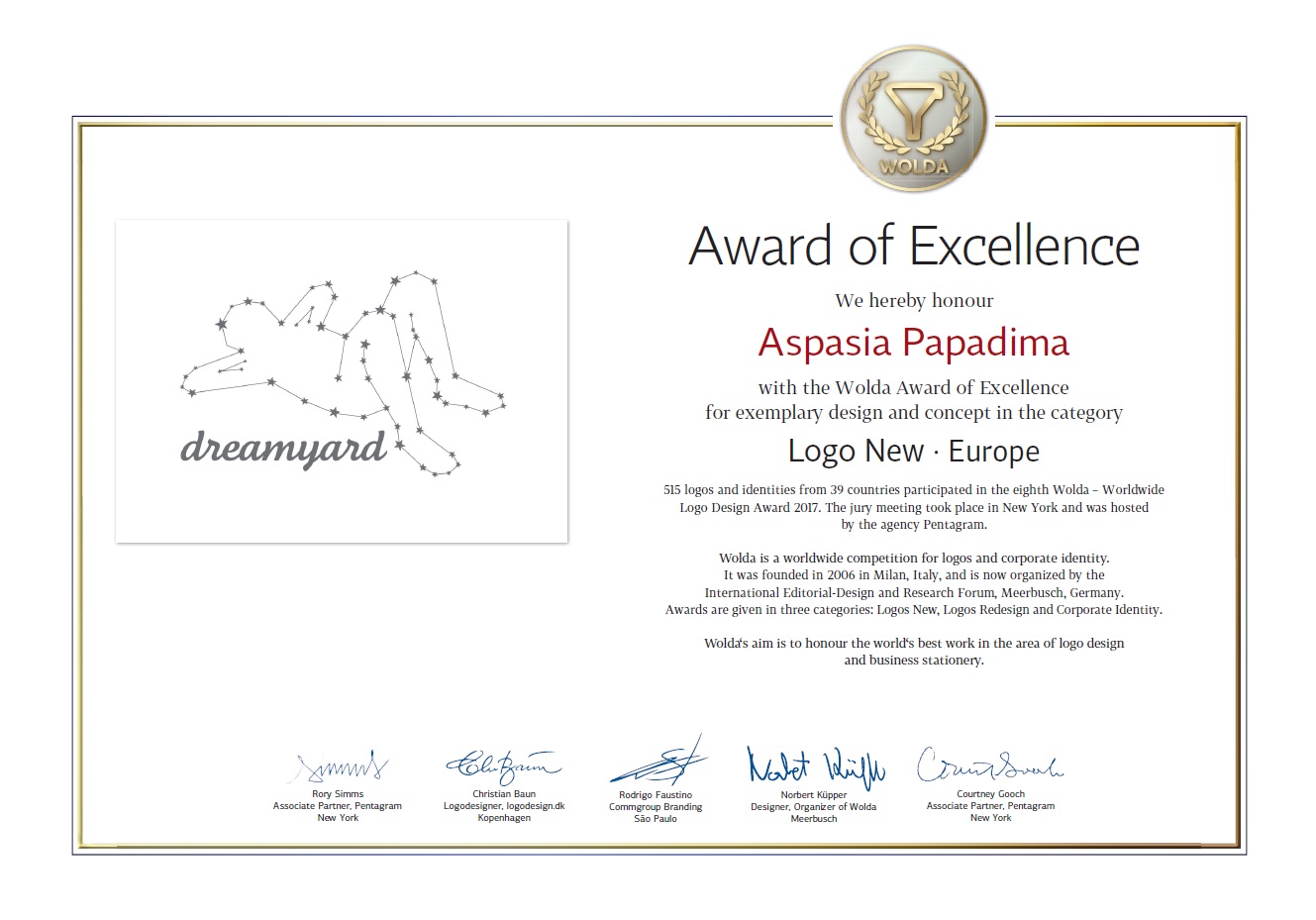 Dreamyard is a property consultancy business, based in the cosmopolitan island of Mykonos in Greece. The logo design is a visual interpretation of the client's poetic brief: "[…] dreamyard is the courtyard of my clients' dreams, of my own dreams, […] dreamyard is the sky that can embrace, be­ er than anything else, the meaning of the dream". The design combines 'sky' and the 'dream' in a star constellation that forms the fi gure of a child lying on the ground, looking at the stars, dreaming. Connected stars denote inner wishes and life expectations.